Newborn & Postpartum Care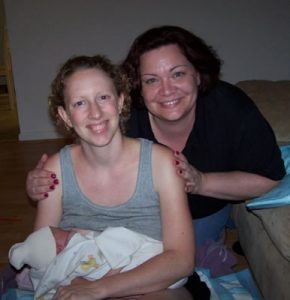 We will perform a newborn exam on your baby shortly after he or she is born. We require that your baby is seen by a family practice or pediatric doctor within the first week to be certain that things are progressing normally.
A new mom should spend all of her recovery time in bed with her baby. Your first outing should be to take baby to his /her physician during the first week.
The midwife will come to you for your first postpartum visit at 24-48 hours after birth. At that appointment, the midwife will check your vital signs, your uterus, your bleeding and your breastfeeding. They will also check baby's heart rate and oxygen levels; and ensure that there are no signs of jaundice or problems, and that baby is transitioning smoothly to life.
You will return to The Birth House at 1 week, 2 weeks, 3-4 weeks, and 6-8 weeks for continued postpartum care. If additional postpartum care is needed, Amy Michaelson provides postpartum doula services at $30/hour.