At The Village Midwife, we believe in apprenticeship training and we work as a team.
Our team is made of exceptional women, who have the same beliefs and ideas about the birthing process; it is a normal, natural and safe journey.
You may see different faces from time to time in our office, because we offer internships for student midwives, doulas in training, others interested in the CPM certification and we also Precept the OB portion of Nurse Practitioner training for 5 universities. However, it is our core team that will follow you throughout your journey. Our core team includes: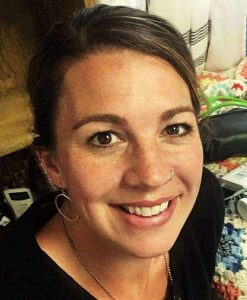 Amy Michaelson, Senior Apprentice Midwife, CBD, CPD, CCE, CBC
Amy has been working with birthing women and their families since 2003. She is a Certified Birth Doula, a Certified Postpartum Doula and a Certified Breastfeeding Counselor through Childbirth International. Amy taught The Bradley Method® childbirth classes for 10 years and now provides group and private classes for families desiring out of hospital births.
Amy enrolled in Midwives College of Utah in 2014 and is currently working towards her Bachelors in Midwifery. She is in the Third Phase of the NARM PEP program and is anticipated to FINISH her midwifery studies and sit for her NARM Boards in 2018!
Amy is originally from the Pacific Northwest, United States and she has lived all over the US, as well as, various corners of the globe with her 4 beautiful children. Amy incorporates many different traditions, ideas, and styles that she has learned from her international travel into her midwifery practice.
Amy is active in her church, and keeps busy with school, midwifery, birth and family. When she has a free moment, you can find her trail running, basking in the great outdoors or traveling.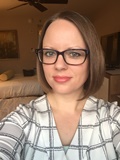 Courtney Henson, Junior Apprentice Midwife
Courtney became interested in the birth world in 2013, shortly before becoming pregnant with her 2nd son. She became a community doula in 2016 and joined The Village Midwife team shortly thereafter.
She is huge advocate of the Birth Center and is passionate about all things birth, breastfeeding, equal access to maternal resources, and trusting in the amazing power of the body.
Courtney is a United States Air Force Veteran, where she served as an EMT and Independent Duty Medical Technician for 10 years before separating to pursue educational opportunities. She currently holds Master's Degrees in International Relations and Health and Wellness Counseling, as well as an RYT 500-hour yoga teaching certificate.
Courtney has been married to Johnny since 2009; they have 2 boys who are a constant source of wisdom and entertainment, and whose births paved the way for her passion about access to midwifery care.
When Courtney is not helping families, she can be found hiking, reading, or gardening. She also tries to sleep when she gets a chance.
Ady Velarde, Junior Apprentice Midwife